How to calibrate your spreader?
Identify and select the right settings for every fertiliser application with KUHN SpreadSet
This app will guide you through the settings to use the correct rate of fertiliser and to get a good lateral distribution according to fertiliser type, working width and speed. The settings can be transferred directly to the machine via WIFI. No manual input is required, no errors are possible! The app can also display the amount remaining in the hopper to load only the required amount.
For increased fertiliser spreading efficiency, KUHN has developed an application to assist you in the fertiliser spreader adjustments.
How to calculate your spreader settings?
Select your type of spreader, disc type and working width.
Choose the type of fertiliser. 
Get your results!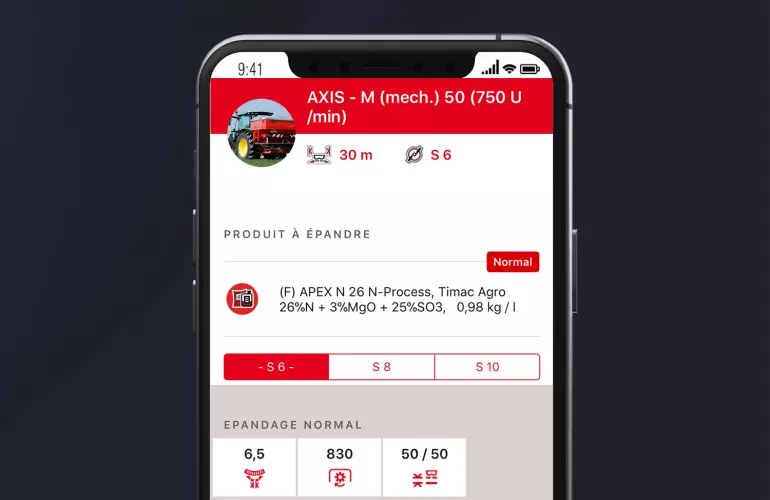 Find out the right spreader setting for every type of fertiliser!
KUHN Spreadset guides you step by step. Available online for all devices, or for your mobile phone on Google Play and the App Store.