You need take advantage of easy and free rate modulation?
Let us guide you towards application rate modulation!
With KUHN EasyMaps, you can view your rate modulation map and your position on the plot directly on your smartphone or tablet. This application shows you the rate needed depending on your position on the plot, allowing you to manually adjust the settings on your machine.
An agronomic and environmental approach will help you save on inputs and benefit from a comfortable working environment, all free of charge.  
How does it work?
Upload your modulation maps to Myfiles.
Advance on your plot.
View the application rate modulations on your plot.
Adjust the settings of your machine (manually) according to your position.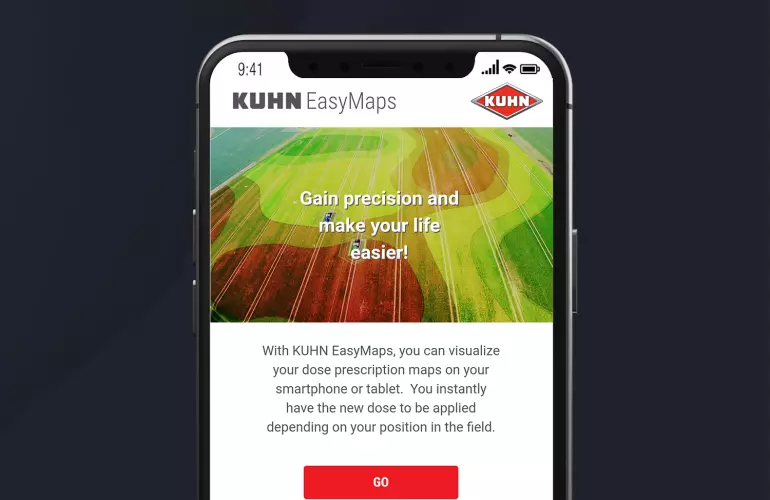 Adjust the application rate modulation on your plot in real time
KUHN EasyMaps guides you step by step. Available online for all devices, or for your mobile phone on Google Play and on the App Store.