Our World needs Agriculture.
We must always produce more to feed a constantly growing population.
Agriculture will have to produce more in the 50 years to come than in the past 10000 years. With less arable land, with less energy and with less water. While preserving the environment.
Agriculture has already succeeded in feeding a population that has been multiplied by 6 in 200 years.
With you, we are ready to face this new challenge.
Our main challenges
We actively participate to the Noble Mission of Feeding the World.
By designing, manufacturing and marketing a full range of innovative, high quality agricultural equipment and services meeting the diverse needs of agriculture worldwide.
By providing our customers with the best ownership experience and the maximum return on their investment.
By committing ethically, through respectful behaviour towards customers, co-workers, business partners, competitors and authorities.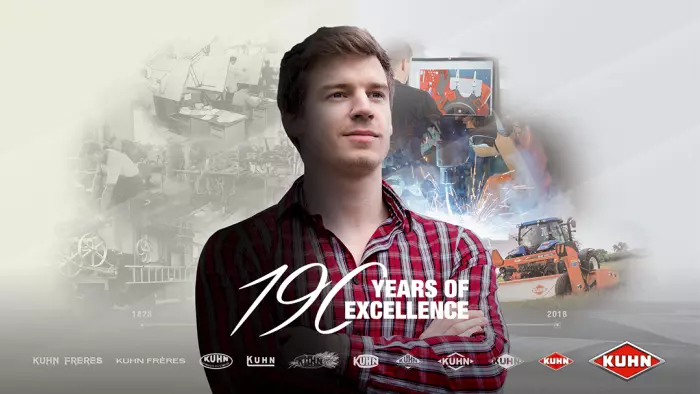 Over 190 years of excellence
With 190 years of experience in manufacturing agricultural machinery, we offer a range of products and services that ensure performance. As a leader in agricultural machinery, we offer the best products to farmers every day and all over the world.
Our daily strengths and commitments: striving to deliver the best service for our customers.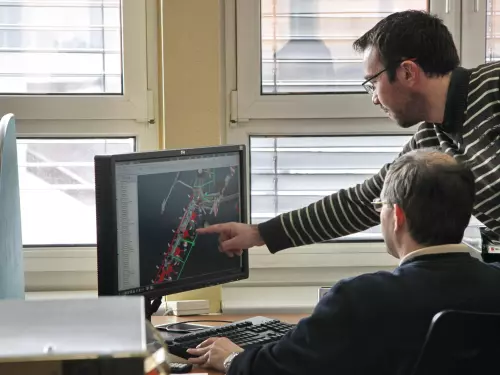 Numerous skills and an unique experience
Committed, faithful employees, often close to the agricultural sector
Specialized companies and specialists for each of our product lines
Expertise in many key areas (foundry, forge, cutting/machining, assembly…)
State-of-the-art production facilities (investments)
Recognised products and services
A strong brand standing for quality
Solutions to optimize the return on investment of our customers
Innovations which have strongly impacted agricultural machinery
Support during the life cycle of our products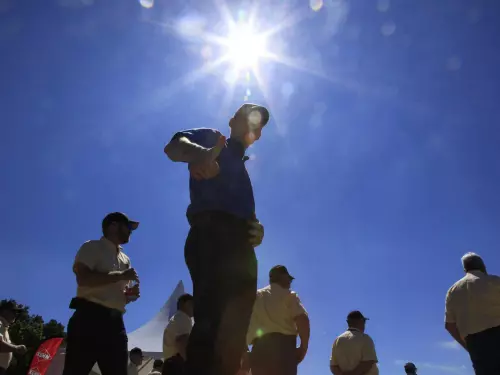 A commitment favoring the long-term
Respect of our commitments
True partnerships with our dealers and suppliers
Machines reliable throughout their service life
A solid financial position and stable shareholders since 1946
Worldwide presence, close to you
We combine all our experience in the agricultural industry in order to offer you the best range of products and services. Our solution is to be a local company with a local presence.
Factories on 3 continents, distribution subsidiaries and importers covering over 100 countries.
A structured distribution network ensuring proximity.
Spare parts available and quickly delivered.
The diversity of our experiences supporting all our customers.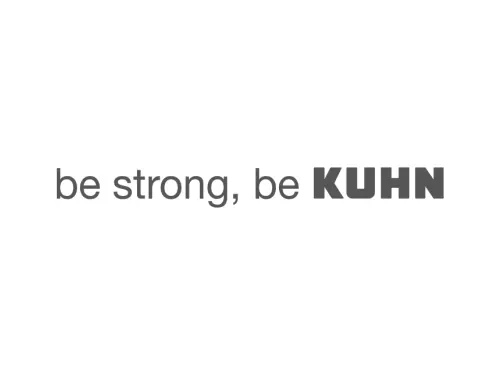 More than a provider of agricultural machinery, a true partner.
Through a global approach, advices and specific services meeting your expectations and concerns.
Be "Stronger with KUHN" thanks to the solutions we propose to obtain the best agronomical result in your work as well as the best economical result.
KUHN Group's 2022 key figures
Number of employees
6000
people
Turnover
1507
million euros
Investment
36
million euros
Research & development budget
4
%
More than
2000
patents held
KUHN History
The story begins in 1828 when Joseph KUHN, a blacksmith, began manufacturing weighing equipment. The first agricultural machinery was produced in 1864 The first sales outside France began in the late 1940s. The first acquisitions were made in the late 1980s.
Since then, the KUHN Group has continued to grow on different continents. Building on strong roots and retaining the assets that have made it strong throughout its development: a broad range of expertise that makes the brand unique, innovative and recognized products and services, a global presence but a great proximity to its customers, actions that focus on the long term...
Unique experience that strengthens the KUHN brand and prepares the way to meet the farming challenges of tomorrow.