KUHN Spare Parts: designed and manufactured to rival time
Our know-how built on nearly two centuries of experience has earned the trust of millions of customers all over the world. A cohesive team and our strong network ensuring you the best guarantees in Parts availability, quality and services. 
With genuine KUHN spare parts you are ensured of being able to manage your work with total peace of mind. Our own foundries, our forge, as well as a high-level manufacturing process allow us to produce spare parts to rival time.
Our metallurgic analysis labs control all materials and supplies entering our facilities. The various cast irons and steels used in our equipment depend on their resistance to traction. A part subject to high stress during work will rather be manufactured from forged steel. This is the case with gearwheels of power harrows, drive shafts, pins but also plough shares and points manufactured in our forge.
Easy search for a wearing part, with the KUHN online catalog
Sign up to MyKUHN.com, your private online portal. It is free and allow you to save and manage your machines, to find and select your KUHN parts in the spare-parts e-catalog, and to send your parts order directly to your favorite KUHN dealer.
Exceptionally hard-wearing parts ensure fast return on investment
Triple 5 mower blade
Last up to 4 or 5 times longer than standard knives due to their excellent anti-abrasive quality
High resistance to deformation and lower maintenance costs
Forged OLYMPIC plough point
20% longer service life than standard points
Self-sharpening blade provides constant penetration capacity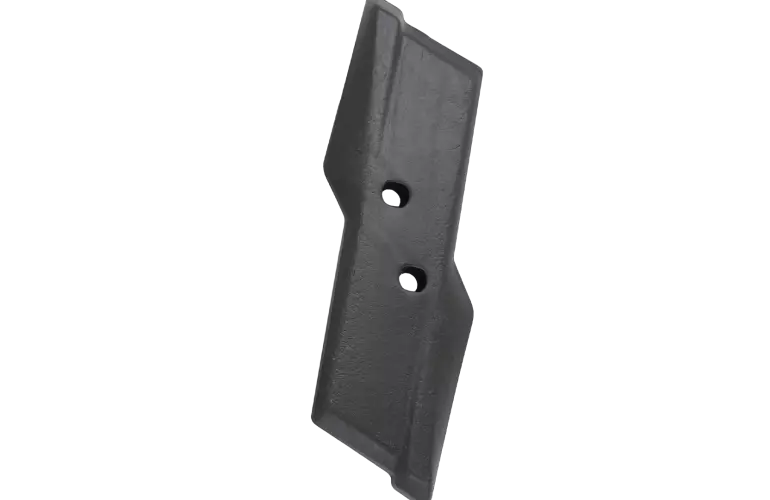 Mixer blade with carbide coating
Longer service life and a great cut (with reduced power requirement and mixing time)
Asymmetrical teeth produce a clean cut and have a selfcleaning effect