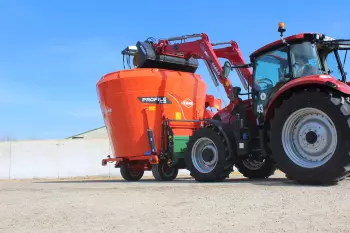 Extra capacity!
The largest capacity with the lowest height on the market!

These vertical single auger mixer wagons offer a new solution for all farmers with difficult to access buildings and/or who need a variety of distribution configurations.

Compact size is the key feature of these PROFILE single auger mixer wagons. The tub geometry enables larger capacities at lower heights, for example the 13 m3 model comes in at just under 3 m overall height.