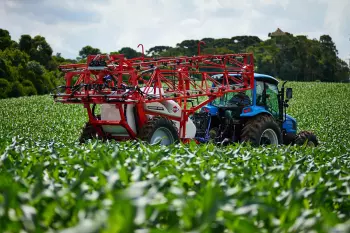 Chassis assembly
This machine has been designed to achieve maximum efficiency even in the most severe working conditions. The chassis is made of U-shaped steel plates for greater resistance to uneven terrain.
Powder coating provides excellent visual quality to the equipment and extends its service life through its protection from the action of chemicals and corrosion. In addition to the track width adjustment option, another feature is the diversity in wheel models. There are three tire models, all with a free span of 60 centimeters.
The Ranger is a comprehensive, structured and well-equipped machine that meets safety standards while offering easy access to components for periodic maintenance.