Check out AXENT trailed fertiliser spreaders with a capacity of 9,400 l, capable of spreading many different products.
Fertiliser and seed spreader, the ACCURA 10000 is also an applicator of soil enriching agents providing highly accurate application rate control, besides several working widths and ISOBUS compatibility.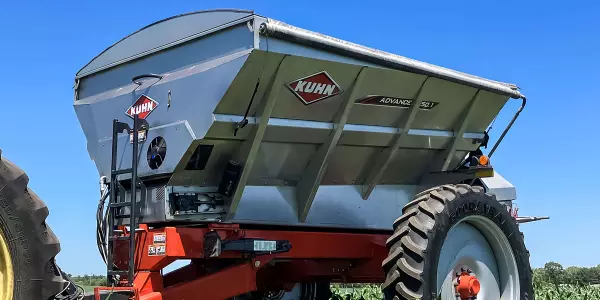 The Advance™ .1 Series fertilizer spreaders utilize the proven technology of the Axis PowerPack with EMC rate control, section control, headland control and border control. Standard weighing system, 304 stainless steel hopper and ISOBUS compatibility add to the machine's impressive features.