With MyKUHN you never stop
The testimony of Antonio Chiletti who started using MyKUHN to order spare parts for his KUHN machines.
Antonio Chiletti, owner of the F.lli Chiletti Agricultural Company, left us his testimony on the experience with the use of MyKUHN, the KUHN platform for the management of spare parts.
Antonio's company works 800 hectares of grasses, cereals and forage and has a herd of 1700 heads, of which 850 are dairy cows. In addition to the production and cultivation of the land, they have added, since 2010, a shop with a mini dairy where they process their milk, producing fresh products which they then sell directly to the public.
Currently they are in the fourth generation, that of Antonio's son, and they raise cows to make Parmigiano Reggiano while at the same time cultivating land to feed all the herds. It is a family with a great passion for agriculture and breeding: one of those united families who dedicate their whole life to their work.
Having many machines, we carry out maintenance in the company independently, especially in winter. It is very convenient to have an application like MyKUHN , which since we discovered it has helped us a lot in viewing the exploded views and the equipment as it is made . The difficulty that existed before was that when you had to do maintenance on a machine, you had to go to the dealer (and ours is 20 km away) and check with him the parts, explode them and place the order for spare parts. Now, thanks to MyKUHN, we do it directly in the workshop.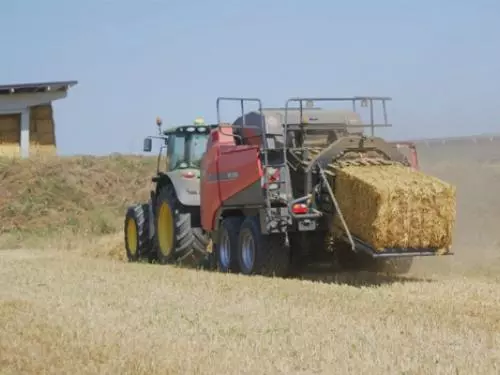 The success for good management of such a large company, with so many hectares, so many animals and so many employees, is the speed of reaction when problems arise . Therefore, since we also work on Saturdays and Sundays, especially in summer, we are operational at any time. Therefore, thanks to MyKUHN we can order our spare parts without waiting for the dealer to be open . 
Maintenance has become much faster, faster and with fewer complications. 
DISCOVER ANTONIO CHILETTI'S EXPERIENCE