I-SPRAY: The future looks bright with KUHN!
The I-SPRAY smart spot application solution continues moving forward
The new smart spot application solution I-SPRAY: explanations
In partnership with CARBON BEE, KUHN Group is integrating the I-SPRAY innovative technology into its sprayers to meet tomorrow's crop protection challenges.
Thanks to hyperspectral sensors, vegetation is constantly monitored during field work: with the support of artificial intelligence, plants are analyzed and weeds recognized. When a weed is detected, the technology allows spraying only the targeted area to kill it.
Different spot application strategies
I-SPRAY offers three spot application strategies:
Green on Brown with spot application
For weed detection on bare ground with spot spraying.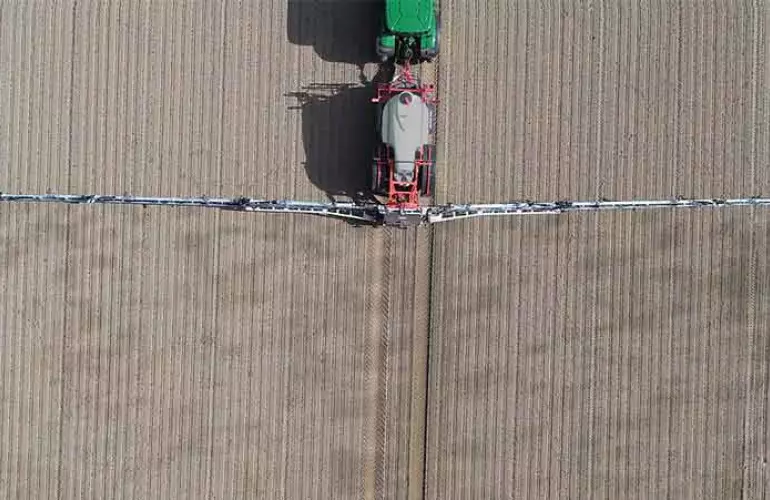 Green on Green with spot application
For weed detection in crops with spot spraying.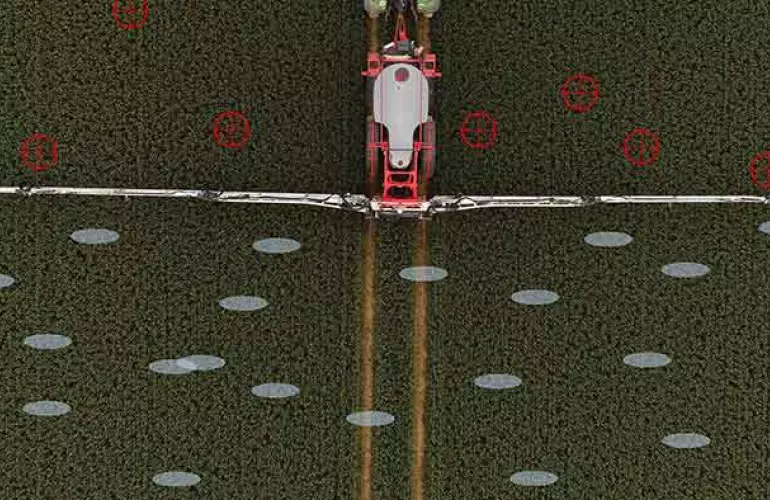 Green on Green with variable rate
To spray at low volume while increasing the dose in a spotted manner on the corresponding nozzle when a weed is detected.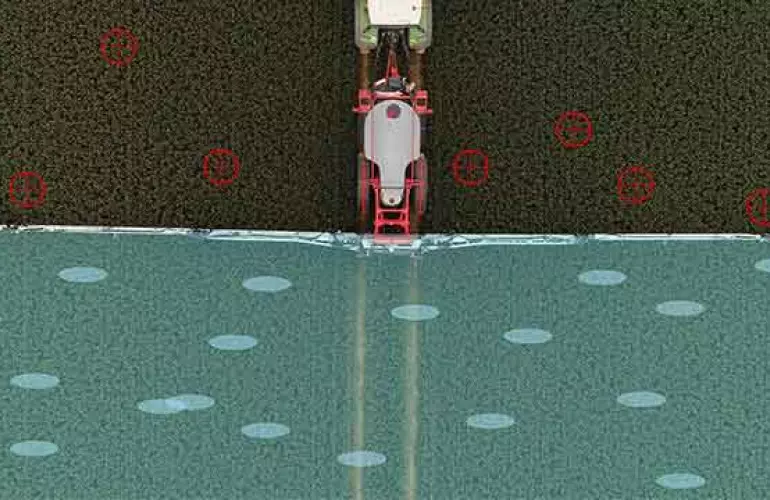 In a near future, the measurement of parameters such as biomass will allow targeted and variable application of fungicides, growth regulators and even nitrogen.
Product savings
Thanks to these application strategies, product savings can reach 95% depending on the crop and the soiling rate of the plot. In addition to these savings, precision spraying avoids systematic application which breeds the ground for herbicide resistance but also for practices that are more respectful of the environment.
New generation of hyperspectral sensors
The use of compact and lightweight sensors allows them to be positioned directly on the sprayer boom. These sensors also include an optic to widen the field of vision which allows limiting their number.
In low light conditions, a LED lighting solution was considered too.
High level of integration
Finally, the I-SPRAY solution stands out by its integration level on different aspects:
Sensors perfectly adapted to booms
ISOBUS communication interface
MyKUHN digital environment
All these elements contribute to the emergence of a "turnkey" solution revolutionizing the whole logic of crop protection.
I-SPRAY will be available in limited quantities from the beginning of 2024 on KUHN Group mounted, trailed and self-propelled sprayers.