A day with your new assistant DATAMIX CONTROL
With the KUHN Datamix CONTROL application* installed on your new, included tablet or smartphone, you can access all your mixer's weighing information from where ever you are.
During loading phases, you will have the information at your fingertips, and can therefore keep control of your weighing unit.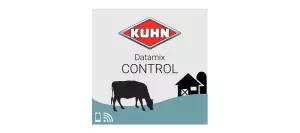 7:30 am: easily connect to your assistant
Simply start up your KUHN DG 600 terminal and your tablet or smartphone to connect to your assistant.
WiFi communication is quick and secure.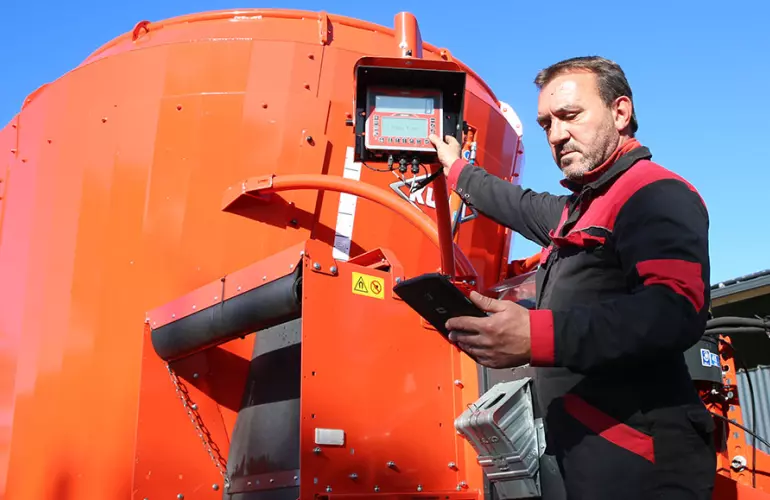 7:35 am: accurately load your mixer
While at the loading station, you have access to all the KUHN DG 600 weighing system functions. You can call up the recipes you want, change the order of ingredients, reset, etc.
Having the data at your fingertips means optimal visibility.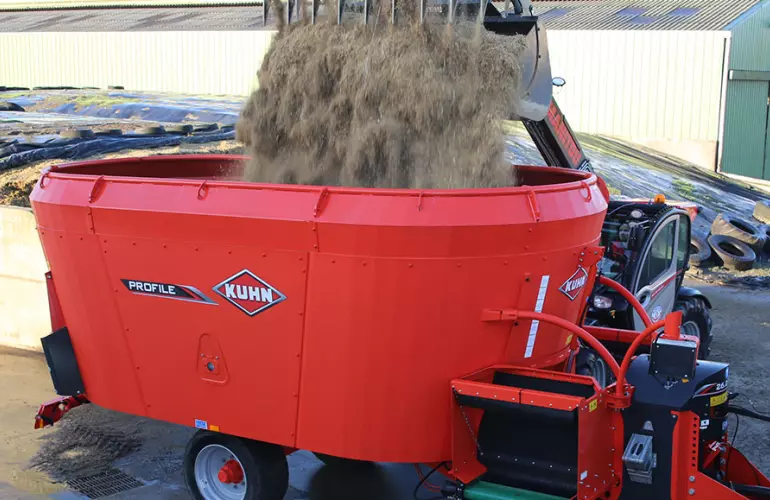 7:50 am: a quality mix and three-star distribution
You can use your new assistant to programme your mixing time so that you will know when to stop the tractor power take-off.
From the tractor hitched to your mixer, your assistant lets you create or modify feed batches.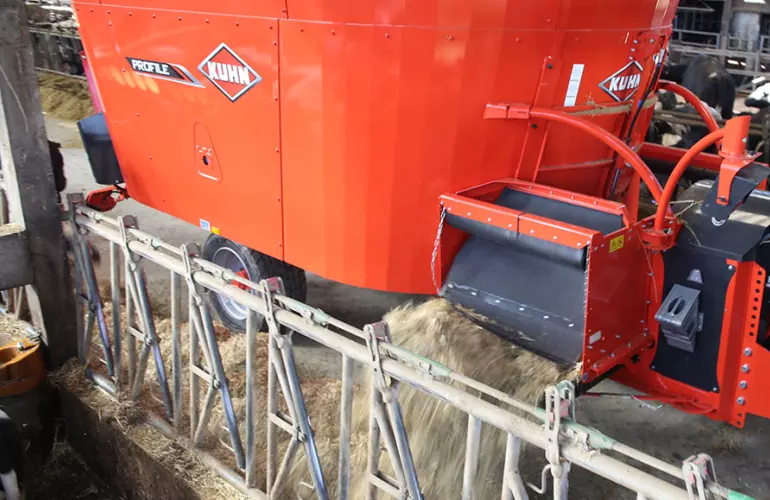 8:00 am: transmit reliable data
The KUHN Datamix CONTROL application on your new assistant compiles all the data related to weighing management.
You can modify weighing indications whenever you like so that your associates and employees can perform feed operations based on reliable data.
10:00 am: share pertinent data
With the KUHN Datamix CONTROL application, you have access to programmed data, including recipes, ingredients, quantities, etc., but also and above all, to the quantities actually loaded. You have a history of your weighing information. This enables you to share valuable data with your associates and consultants.
6:00 pm: continuous modifications
Now that you have the reports and the data on your herd's performance, you can use your new assistant to modify any of the weighing parameters.
Everything is set up to ensure quality feed for your animals.