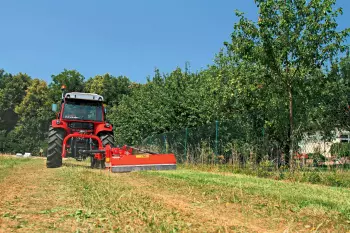 For shredding in any situation
TB 10 series are capable of working:
Behind the tractor.
In offset position.
With angles of – 45° to + 90° for work in ditches or on slopes.
TB 10 models also have additional offset of 66 cm to ensure perfect results anywhere, including between obstacles such as trees and electricity pylons.