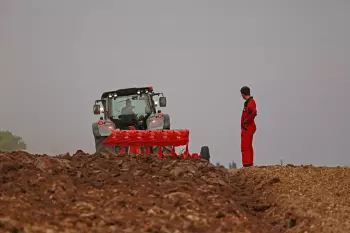 KUHN's ploughing philosophy
KUHN MASTER 153 mounted ploughs have a common objective: to help you reap the benefits of your investment quickly.
The MASTER 153 with its 150 x 150 mm beam is designed for more intensive use and more difficult working conditions than the MASTER 123. With the MASTER 153, you will be able to use tractors up to 270 hp. This range is available from 4 to 6 bodies, in MULTI-MASTER and VARI-MASTER versions, with T traction bolt safety or Non-Stop Hydraulic safety.
Thousands of users have already chosen the MASTER 153 mounted reversible plough for its reliability, ease of use and quality of work. KUHN has been designing and manufacturing ploughs for over a century. This know-how and expertise will increase the profitability of your investment by a higher resale value than that of competing ploughs.