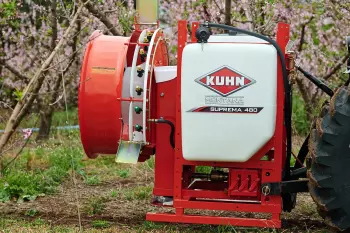 Chassis and tank
Despite the reduced dimensions, the structure of the Suprema line is reinforced, with a chassis made of powder coated carbon steel frame. A small machine that offers great working autonomy.
The polyethylene tanks, 400 and 600 liters, are tested and approved to withstand the attack of chemicals as well as field work. Each with a design suitable for application in the field, optimizing space and ensuring lightness on the tractor's hydraulic system.
In addition to being light and compact, its design allows the entire product to be sprayed without leaving any residue inside the tank.